Contractual Hiring
The staffing industry is changing, and as a result, direct placement recruiters are turning to contract placements. If you are looking for improved cash flow and improved relationships with clients, contract staffing could be a benefit to your business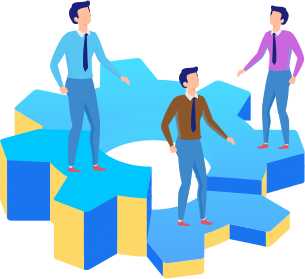 In Contract Hiring , Acute will act as your outsourced recruitment partner & will be responsible for the all of the "employer" type tasks and functions. Traditionally, these consist of the Background Verification, Employee Onboarding document management, payroll funding and processing, taxes, insurance, collections, compliance issues, etc. There are two options for these "employer" functions, you can handle them yourself internally, or outsource all of the tasks to a contract staffing service provider.
Contract recruitment focuses on bringing in workers strictly for a short term assignment. This sort of hiring generally reduces the liability of an organization as the organization doesn't have to offer the contract staff all the full benefits due to a full time employee. Again, since these roles are for a short time period, they are often outsourced to on a vendor payroll.This means the contract staff will transition seamlessly at the end of the contract without any administrative burden to the customers who have outsources such services to us.
Salient Features
Contractual Employees On Acute's Payroll
Standard contractual procedures managed by Acute
In Built HR & Payroll Solution to manage  small , medium & large sized workforce
Contractual Employee administration
Statutory Compliance Management with remittance of statutory payments, and other related administration tasks on Managed Services
Employee Registration under ESIC & EPF schemes.